Mabi Two

- ARC 2009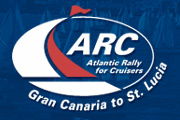 The Crew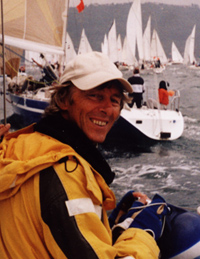 Lorenzo Camillo, the skipper of Mabi Two is an Italo-Australian, who has been living in Porto Cervo, on the Costa Smeralda in Sardinia for the past 36 years working as an estate agent with his Sardinian wife Mabi.
He is author of www.mediterranean-yachting.com, with the ambitious personal ambition of wanting to photograph every marina and anchorage of the Mediterranean.
His personal web-site is www.l-camillo.com

The ARC crew is all Italian, with partial exception of the skipper Lorenzo: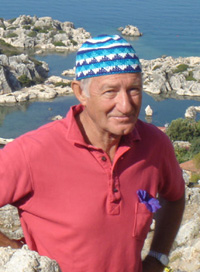 Sandro Giometti, is an ex-navy official, now nautical instructor and solo navigator on his Grand Soleil 35. His one and only Atlantic crossing was aboard the navy academy three masted ship Amerigo Vespucci.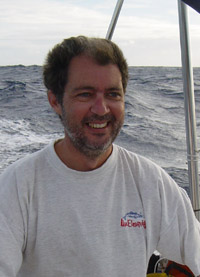 Giorgio Landolina, also an expert sailor, with Atlantic experience having sailed to Capo Verde, is the Jeanneau agent for Rome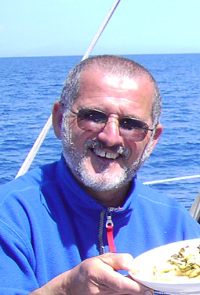 Luigi Muccio, a retired banking employee, now a solo navigator aboard his Westerly Conway 36 currently in Greece. This is his 2nd Atlantic crossing.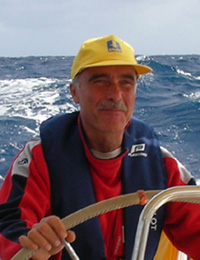 Giancarlo Bianco, an ex-Caprera sailing trainee and civil engineer doing consultancy work in Algeria for an Italian company, is the volunteer cook on board for the ARC crossing. He has long been the proud owner of a 21 foot sailboat with extensive sailing in the Eolian islands.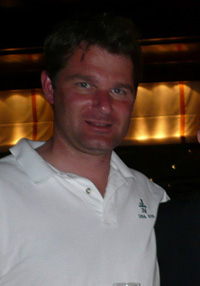 Gianfranco Giometti, the son of Sandro and a keen sailor is an ex-US marine, now a software engineer working for a farmaceutical company and lives in San Francisco

<<< BACK NEXT >>> (sailing log)
The Mediterranean Sea
mediterranean-yachting.com
Copyright L. Camillo 2009